Differences between Dia de los Muertos and Halloween?
Although there are similarities between Dia de los Muertos and Halloween, it's essential to understand what makes them distinct. Here are six things that I learned about the difference between Day of the Dead and Halloween when traveling to Mazatlán, Mexico:
1.) Aztec Origins vs. European Beginnings
The sacred tradition at the root of Dia de los Muertos goes back long before the Spanish conquest of Mexico to the time of the Aztecs and other indigenous people, who held month-long festivals to honor the dead.
Aztec people celebrated during the ninth month of their calendar (August in ours.) Aztec death-goddess Mictecacihuatl is thought to be the harbinger of La Katrina, the personification of modern Day of the Dead events. After the Spanish arrived in 1519, the Aztec festival was synchronized with the Catholic holy days of All Saint's Day and All Soul's Day (November 1 and 2.)
Traditions hidden for centuries in small towns or behind closed doors
"The indigenous people as smart and cunning as they are, blended their traditions in order to not be brutally punished or killed by the inquisition. Many of these traditions were hidden for centuries in small towns or behind closed doors," explains my friend Rodrigo Robles from his home in Mexico. He cautions that traditions are different in each town depending on the area's syncretism with Catholic religious beliefs.
Dia de los Muertos has been morphing ever since into a truly Mexican experience that lasts three days (October 31through November 2.)  What is the difference between Day of the Dead and Halloween? The historical context of Halloween originated in the ancient Celtic festival Samhain and other European traditions and is celebrated on the night of October 31, the evening before All Saint's Day sometimes called Hallows' Eve.
2.) Comparison between Day of the Dead and Halloween: Connection vs. Separation
Another comparison between Day of the Dead and Halloween is that Dia de los Muertos is based on the belief that the spirits of dead relatives return during these sacred days to connect with those they left behind. It is believed that connections of love draw the departed back to the land of the living for a visit.
During this threshold in time, favorite food and drink, including tequila, mescal and other liquors, are placed on altars called ofrendas to attract the souls of the deceased.
What is the difference between Day of the Dead and Halloween? In the US where Halloween is observed, many view death as separation from their loved ones, and so talk about death and the departed is avoided. Rather than celebrating the lives of dead loved ones, we in the US tend to cover or blot out our sad feelings of separation.
3.) Reverence for Life and Death vs. Trivializing Death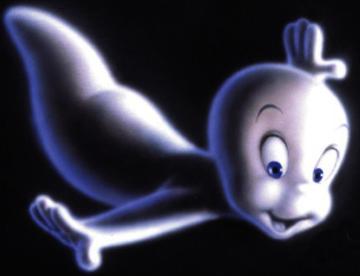 Halloween decorations and costumes such as ghosts, witches and grim reapers focus on the fear of the unknown afterlife. Even toned-down versions of Halloween spookiness such as Casper the Friendly Ghost or Marvel Comics' The Sandman seem to trivialize death.
Conversely, Dia de los Muertos is a joy-filled celebration based on an acceptance of death and the Christian assurance of an afterlife. Believers frequently report that Dia de los Muertos is "a reminder that we all will die" and that it is a reverent celebration of "both life and death."
4.) Busy Burial Grounds vs. Vacant Graveyards - Comparison between Day of the Dead and Halloween:
Halloween stories depict disdainful, creepy, vacant graveyards at night. Yet much of Dia de los Muertos events happen in the daylight. Colorful cemeteries are filled with people who pay homage to their loved ones, often sharing meals and listening to cheerful music played by bands that are hired to perform midst the gravestones.
A big difference between Day of the Dead and Halloween is that with Halloween, graveyards are empty and scary places to be whereas burial grounds during Dia de los Muertos, are busy day and night with family gatherings.
5.) What is the difference between Day of the Dead and Halloween? Simple: Joy vs. Fear
The Mexican holiday is set aside to take time to joyously honor and pray for relatives and companions who have died. In contrast, Halloween traditions are meant to scare and frighten. Spook houses or haunted attractions with names such as "Scream Factor," "Fear Farm" and "The Crypt" are meant to create feelings of terror rather than delight, security or joy. 'Joy vs. fear' is a big difference between the two cultural events.
6.) Comparison between Day of the Dead and Halloween: El Callejóneada vs. Halloween Parade
El callejóneada or 'the alley stroll,' an annual cultural event, departs Mazatlán's historic square on Friday, November 1, 2019. In the past two years, I found El callejóneada to be an exciting community promenade rather than a carnivalesque parade. Indeed, many say "El callejóneada is not a parade."
Families line the streets of historic Mazatlán, Mexico, as those dressed in white (including me) walk along the narrow, cobbled avenues. The festive stroll and street party with firecrackers, lights and burros carrying beer kegs is a very different feel than a bawdy Halloween parade.
As a side note, my experience in Mazatlán, Mexico, could be different from yours as each Mexican town has its own distinctive traditions which continually change to reflect the culture.
Día de los Muertos isn't Mexican Halloween
As is common in the travel industry, UNSTOPPABLE Stacey was provided with accommodations, meals, and other compensation for the purpose of review. While it has not influenced this review, the Arizona travel writer believes in full disclosure of all potential conflicts of interest.
In addition, this blog, UNSTOPPABLE Stacey Travel, contains affiliate links. If you make a purchase through these links, she will earn a commission at no extra cost to you. These commissions help reduce the ever-increasing costs of keeping this travel blog active. Thanks for reading.
Enjoy this story? Then please share by using the Social Media buttons below.  And leave a comment to say "Hi!"